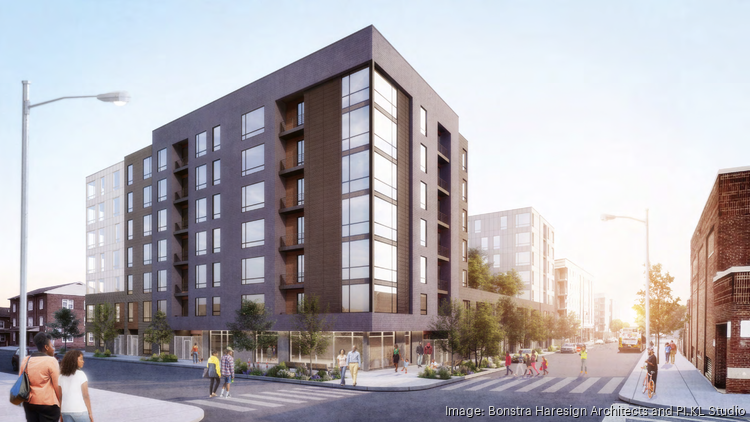 Renderings of a 176-unit senior apartment building planned for Block J in the Center\West development in Poppleton. (Pictured: Saratoga St. view)
BONSTRA HARESIGN ARCHITECTS AND PI.KL STUDIO
Real Estate Insider: Center\West to break ground on 176-unit apartment building this fall. Click here to read the article at the Baltimore Business Journal.